July 28, 2021 Communication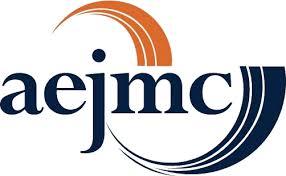 COMMTerps present research and receive awards at the 2021 virtual meeting of AEJMC.
Congratulations to all the COMMTerps who are presenting their research and winning awards at the 2021 annual meeting of the Association for Education in Journalism & Mass Communication (AEJMC).
Associate Professor Kang Namkoong and Assistant Professor Jiyoun Kim are co-authors of the Top Faculty Paper for the Communicating Science, Health, Environment, and Risk Division--"Integrating Psychometric Paradigm of Risk and Issue Attention Cycle: A Study of Risk Information in News Coverage of Avian and Swine Influenza."
Associate Professor Anita Atwell Seate, Professor Brooke Fisher Liu, and current/former graduate students Samantha Stanley, Yumin Yan, and Allison Chatham authored the third place Top Paper award in the Open Competition of the Public Relations Division--"Relational Tensions and Publics during Disasters: Investigating Organizational Relationships Ethnographically."
Ph.D. student Victoria Ledford is co-author of a paper included on the Top Paper Session of the LGBTQ Interest Group--"Stigmatized Groups with Infectious Diseases: Korean LGBTQ+s' Intersectional Stigma and Risk Communication during COVID-19 Outbreaks."
Ph.D. student Kathryn Their is the author of the third place Top Student Paper competition of the Communication Theory & Methodology Division--"Toward a Theory of Solutions Journalism and Exploration of Its Effects."
Ph.D. student Tong Lin is a co-author of the second place Top Student Paper for the Political Communication Division--"The Politics of Behaving Badly: How Ingroup-Outgroup Conditions Affect Individuals' Perceived Credibility and Partisan Ambivalence."
Ph.D. students Victoria McDermott and Drew Ashby-King will present their research "Examining Institutional and Instructional Support of Communication Graduate Students Academic and Social Needs during COVID-19."
Ph.D. student Jeannette Iannacone and Associate Professor Lindsey Anderson will present their research "Emotion in Virtual Research Spaces: Proposing Micro-Communicative Practices to Facilitate Online Qualitative Interviews."
Ph.D. students Junhan Chen, John Leach, and Yumin Yan will present their research "Are Emotion-Expressing Messages More Shared on Social Media? A Meta-Analytic Review."
Ph.D. student Xin Ma is co-author of a study entitled "Social Media Exposure, Interpersonal Communication, and Tampon Use: A Multigroup Comparison Based on Network Structure."
Ph.D. student Yuan Wang is the author of "Characterizing Discourses about COVID-19 Vaccines on Twitter: A Topic Modeling and Sentiment Analysis Approach."
Assistant Professor Sun Young Lee, along with Ph.D. students Duli Shi, John Leach, and Saymin Lee, are co-authors of "Global Companies' Use of Social Media for CSR Communication during COVID-19."
Associate Professor Lindsey Anderson has authored "Serving Public Interests and Enacting Organizational Values: An Examination of Public Relations through AARP's Tele-Town Halls."
Ph.D. student Drew Ashby-King will present research entitled "Racism and Social Issues Management: Examining State Universities' Responses to the Killing of George Floyd."
Associate Professor Sahar Khamis will participate in research panel roundtable discussion entitled "The Arab Spring at 10: Journalism, Feminism, and Faith."