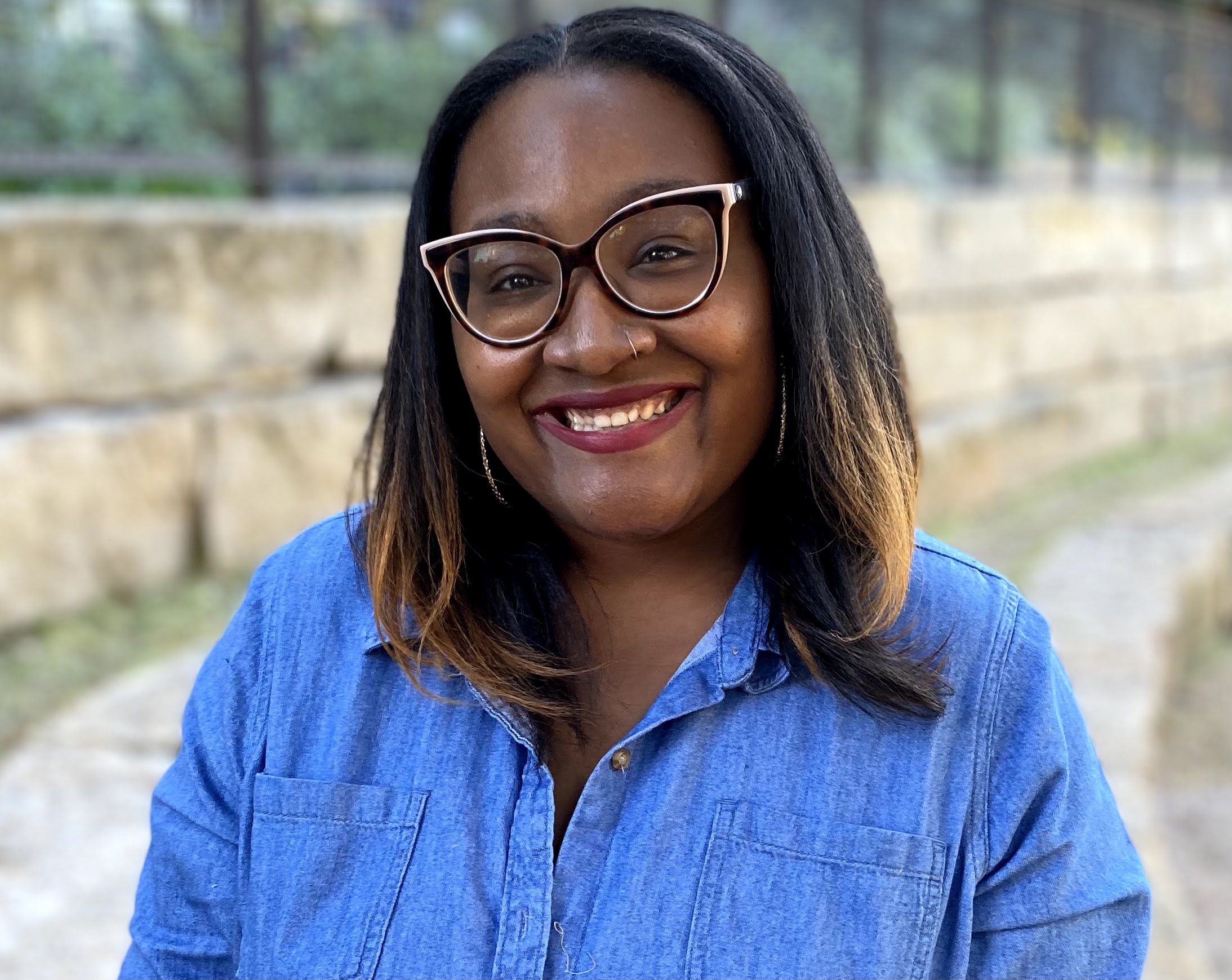 Education
Ph.D., , University of Texas

Research Expertise
Digital Media
Gender
Race/Ethnicity
Sexuality

Dr. Briana Barner is a President's Postdoctoral Fellow in the Department of Communication at the University of Maryland. She received a doctorate in Radio-Television-Film and a doctoral portfolio in Women's and Gender Studies from the University of Texas. Briana also earned a Master's in Women's and Gender Studies from UT. She is an interdisciplinary critical and cultural communications scholar with research interests in Black podcasts, digital and Black feminism, digital media, social media as a tool for social justice and activism and the representation of marginalized people, specifically Black girls and women, in popular culture and media. Under the mentorship of Dr. Anita Atwell Seate, Briana will work on several projects, including journal articles and a book manuscript about the cultural production of Black podcasts. Briana is a proud native of the Southside of Chicago and alumna of Bennett College, a small women's HBCU in Greensboro, NC. 
The Postdoc Journey: A Space For Radical Reflection
A Guest Post from Dr. Briana Barner
Communication
Dr. Briana Barner, a President's Postdoctoral Fellow in the Department of Communication, shares about her experience.
I applied for a postdoc at the height of the pandemic, while recovering from giving birth and helping my then five-year-old navigate "Zoom school," all while writing a dissertation. I was beyond exhausted. I was defeated and questioned whether pursuing an academic career during so much uncertainty made any sense at all. The postdoc ended up being exactly what I needed to recover, reflect, and grow.
Read More on Publish Not Perish, a newsletter for academic writers.
Buy Black: How Black Women Transformed US Pop Culture- A Conversation with Aria S. Halliday.
Dr. Briana Barner moderated a conversation with Dr. Aria Halliday for the Entrepreneurial Appetite podcast
Communication
In this edition of Entrepreneurial Appetite's Black Book discussions, we feature a conversation with Aria S. Halliday, author of Buy Black: How Black Women Transformed U.S. Pop Culture. About the author: Aria S. Halliday, Ph.D., is an Assistant Professor in the Department of Gender and Women's Studies and program in African American and Africana Studies at the University of Kentucky. Dr. Halliday specializes in cultural constructions of black girlhood and womanhood in material, visual, and digital culture in the 20th and 21st centuries. Her interdisciplinary interests include sexuality, Black feminism, and radicalism in Black popular culture in the United States and the Caribbean. She is the editor of The Black Girlhood Studies Collection (Women's Press, 2019) and co-editor of a special issue on hip-hop feminism in the Journal of Hip-Hop Studies (2020). Her articles are featured in Cultural Studies, Departures in Critical Qualitative Research, Girlhood Studies, Palimpsest, and SOULS. Her book, Buy Black: How Black Women Transformed U.S. Pop Culture, is forthcoming from the University of Illinois Press. Dr. Halliday served as co-chair of the Girls' and Girls' Studies Caucus at the National Women's Studies Association 2016-2019; she is currently Chair of the Girls' and Girls' Studies Caucus. She is also co-founder of Digital Black Girls, a digital humanities archive celebrating Black girls' cultural production and innovation.
About the Book: Buy Black examines American Black women's role in Black consumption in the U.S. and worldwide, focusing on their pivotal role in packaging Black feminine identity since the 1960s. Through an exploration of the dolls, princesses, and rags-to-riches stories that represent Black girlhood and womanhood in everything from haircare to Nicki Minaj's hip-hop, Aria S. Halliday spotlights how the products created by Black women have furthered Black women's position as the moral compass and arbiter of Black racial progress. Far-ranging and bold, Buy Black reveals what attitudes inform a contemporary Black sensibility based on representation and consumerism. It also traces the parameters of Black symbolic power, mapping the sites where intraracial ideals of blackness, womanhood, beauty, play, and sexuality meet and mix in consumer and popular culture.