Two ARHU Faculty Members Named Distinguished Scholar-Teachers
June 09, 2020 Communication | School of Languages, Literatures, and Cultures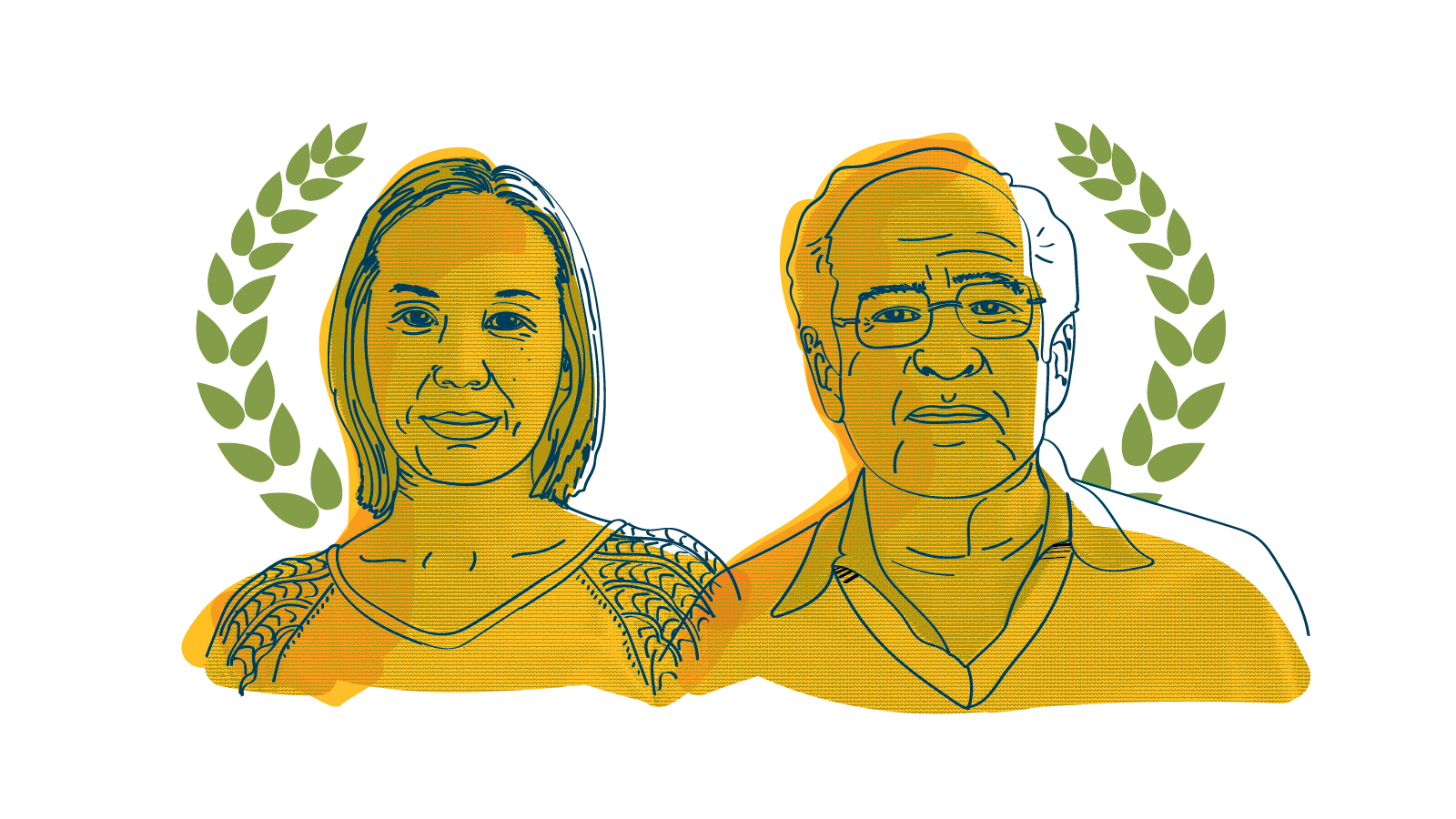 Xiaoli Nan of the Department of Communication and Saúl Sosnowski of the School of Languages, Literatures, and Cultures were selected for the honor.
By ARHU Staff
Professor of Communication Science Xiaoli Nan and Professor of Latin American Literature and Culture Saúl Sosnowski have been named 2020-21 Distinguished Scholar-Teachers at the University of Maryland.
The Distinguished Scholar-Teacher Program, established in 1978, honors a small number of faculty members each year who have demonstrated notable success in both scholarship and teaching.
Distinguished Scholar-Teachers make a public presentation on a topic within their scholarly discipline and receive an honorarium of $5,000 to support their professional activities. A total of six Distinguished Scholar-Teachers were named for 2020-21 from across campus.
Nan, who is co-director of graduate studies in the Department of Communication and director of the Center for Health and Risk Communication, is the third faculty member from the department to be named a Distinguished Scholar-Teacher. Her research focuses on persuasion and health message design, currently examining health messaging for improving HPV and COVID-19 vaccine acceptance in underserved populations. Earlier this year she was named the 2020 Lewis Donohew Outstanding Scholar in Health Communication.
Sosnowski, the editor of the literary magazine HISPAMERICA—now in its 49th year of continuous publication—and founder and former director of the Latin American Studies Center, is celebrating his 50th year as a faculty member at the University of Maryland, College Park. From July 2000 to December 2011 he served as the university's associate provost for international affairs. He was also the chair of the Department of Spanish and Portuguese for over a decade. His major research project focuses on writers from Argentina and Uruguay who returned to their countries after the end of the dictatorship, though he also includes writers who were imprisoned for long periods of time and freed upon the return of democratic rule.
Learn more about the Distinguished Scholar-Teacher Program here.
Illustration by Jeanette J. Nelson.