April 30, 2021 Communication | School of Theatre, Dance, and Performance Studies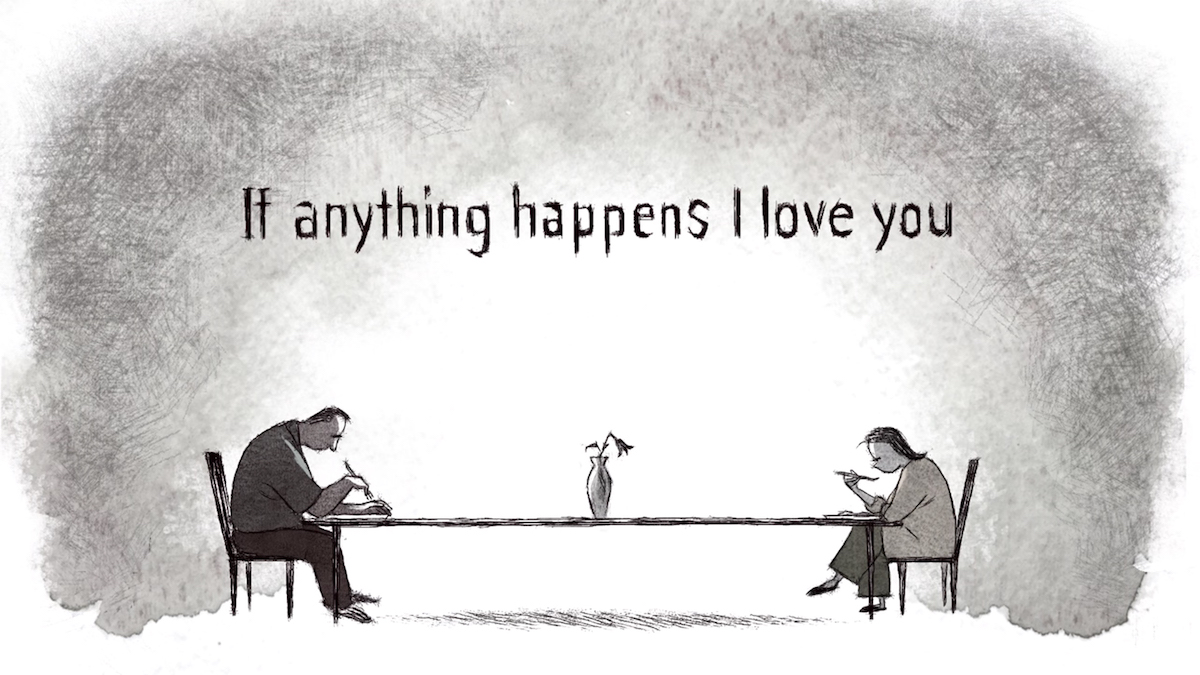 Two Terps get Oscars shout-out for contributions to Best Animated Short.
By Annie Dankelson | Maryland Today
As movie royalty accepted each Oscar at the 93rd Academy Awards on Sunday evening, winners freed of the usual get-off-the-stage music in the new-look ceremony thanked their many supporters: their families, fellow nominees, production companies, agents and managers—and two Terps.
When "If Anything Happens I Love You," a moving depiction of grief in the aftermath of gun violence, won Best Animated Short Film, writers and directors Will McCormack and Michael Govier shouted out a pair of contributing University of Maryland alums in their acceptance speech: Sophie Yan '10, associate director of cultural engagement at Everytown for Gun Safety, and Noelle Roy '16, a publicist at Wolf | Kasteler Public Relations.
The Terps helped with consulting, outreach and messaging around the 12-minute film, which follows two parents as they struggle to cope with the death of their daughter, who was killed in a school shooting.
"We dedicate this film to all those who've lost loved ones to gun violence," McCormack said Sunday after lauding both alums. "We deserve better than to live in a country where more than 100 people die by gun violence every single day. We deserve better, we must do better, we will do better."
That stat was provided by Everytown for Gun Safety, the nation's largest gun violence prevention organization. As part of the group's cultural engagement strategy, it coordinates with talent and content creators in the entertainment industry to put out gun safety messages "that will change hearts and minds in the country," Yan said in an interview with Maryland Today, "so we're eventually able to change policy."
"If Anything Happens I Love You" came to Everytown through United Talent Agency in April 2019 with the idea for an animated short—a unique approach to the topic of gun safety.
"We've never worked with that field before, but let's see what they have to say," Yan, who studied public and community health at UMD, recalled thinking. "It was pretty early—they had rough sketches, and the animation wasn't fully there. But the story was so well formed. It had the survivor experience that we always look to center and elevate."
She and her colleagues then advised the filmmakers on gun violence background, reviewed working versions of the film and invited shooting survivors to early screenings—although festival season was cut short due to COVID-19. Especially around the time of the film's November 2020 Netflix release, Yan worked on messaging and outreach hand in hand with fellow Terp, Roy.
The publicist from Wolf | Kasteler, a boutique firm of around 20 people that specializes in PR and consulting for entertainment and nonprofit clients, collaborated with founding partner Annett Wolf and colleague Kelly Hires to brainstorm with Netflix. They employed a "no-stone-unturned" strategy, Roy said, to get the film onto as many screens as possible.
"The message of loss and grief spoke to people in every corner of the world, especially in such a time of global loss," said Roy, who studied public relations and theatre at UMD. "It was just really important to us that we reached as many people as we could."
It worked. Shortly after the film's premiere late last year, it became a TikTok phenomenon. Clips with the hashtag #IfAnythingHappensILoveYou have racked up more than 68 million views, with TikTok-ers recording themselves before and after watching the animated short and revealing the "streaky, teary messes" they melt into after the emotional journey, Yan said.
Read more in Maryland Today.
Image from film courtesy of Netflix.