Fall 2018 ARHU Leadership Announcements
September 04, 2018 Art History and Archaeology | College of Arts and Humanities | Communication | Consortium on Race, Gender and Ethnicity | National Foreign Language Center | The Harriet Tubman Department of Women, Gender, and Sexuality Studies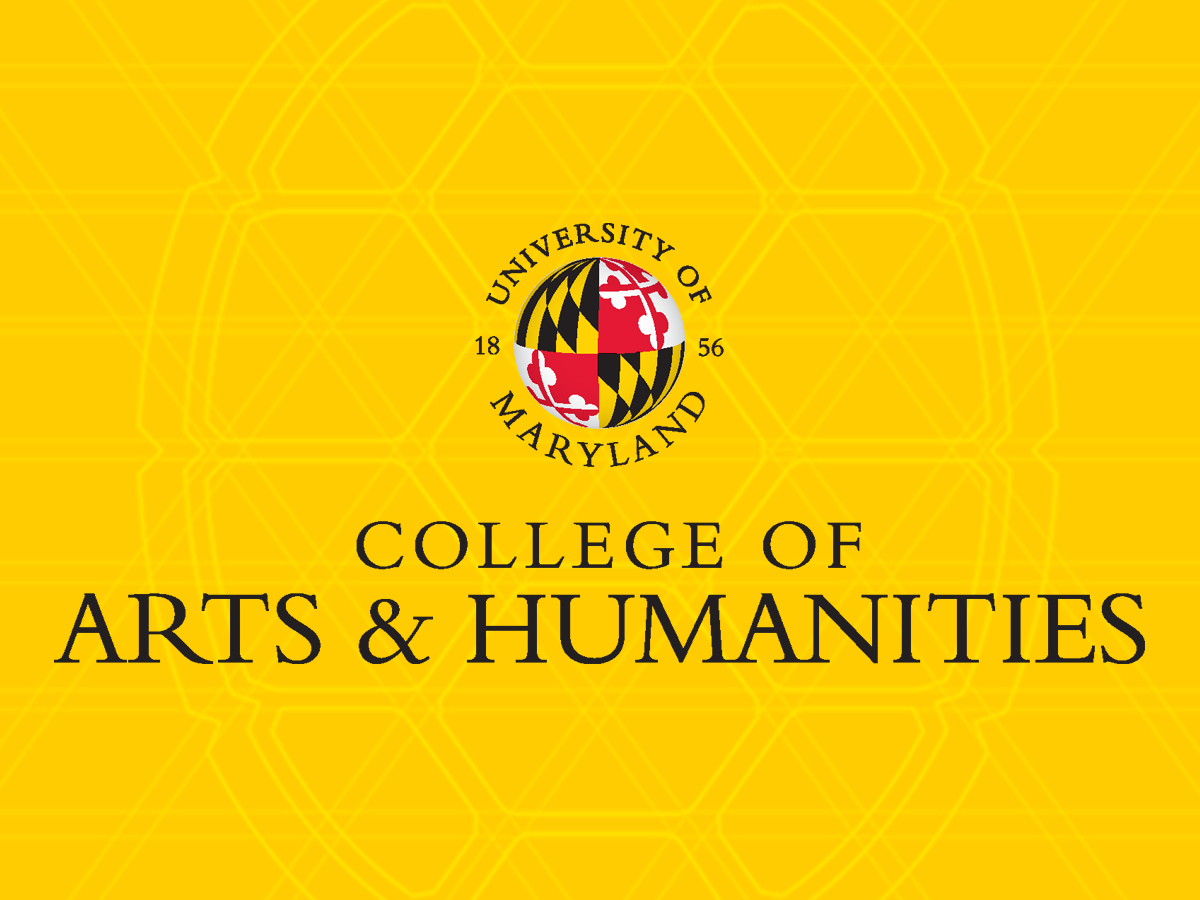 New leadership appointments for the 2018-19 academic year.
From: Bonnie Thornton Dill, Dean
Date: September 4, 2018
Re: 2018-19 Leadership Appointments
I am pleased to announce the following new leadership appointments within the College of Arts and Humanities:
Betsy Hart is serving as interim executive director of the National Foreign Language Center (NFLC), effective July 1, 2018.
Since joining the center in 1993, Hart has worked on the development and implementation of strategic planning, business opportunities and core funding initiatives. Her responsibilities have included the oversight of center budgets and the management of large, complex government-funded projects.
Hart directs the implementation of STARTALK, a federal grant program funded by the National Security Agency and administered by the NFLC, which funds summer world language learning programs and teacher professional development. Hart oversees work teams and is actively involved in STARTALK outreach activities, including conference presentations and workshops. Prior to joining NFLC, Hart served as a vice president of the consulting firm Zinder and Associates, where she provided management and econometric consulting services to such clients as the World Bank, Statoil of Norway and the Edison Electric Institute. She launched her career in higher education in Heidelberg, Germany, where she coordinated the scheduling of classes and professors throughout Europe for University of Maryland University College's overseas programs.
Hart earned her masters in business administration from Boston University and a certificate in leadership and management from the University of Maryland.
Ruth Enid Zambrana is serving as interim chair of the Department of Women's Studies, effective July 1, 2018.
Zambrana also serves as director of the Consortium on Race, Gender and Ethnicity, a university-wide, interdisciplinary research center that collaborates with departments and colleges across the campus to promote faculty and graduate student development. She is also the founding director of the U.S. Latina/o Studies Program at UMD.
Zambrana is an expert in the intersections of gender, race/ethnicity, socioeconomic status and institutional policies and practices on health and higher education outcomes. Her scholarship has focused on racial and ethnic populations with a focus on women's health and Latinx population health. A second area of focus is the impact of occupational stressors on the health and mental well-being of historically underrepresented minority faculty using an intersectional lens of race, ethnicity, gender and institutional power. She is the author, editor or co-editor of several books, including "Emerging Intersections: Race, Class, and Gender in Theory, Policy, and Practice" and most recently, "Toxic Ivory Towers: The Consequences of Work Stress on Underrepresented Minority Faculty." Zambrana's awards include a 2013 Founding Member Award for Vision and Leadership from the American Public Health Association Latino Caucus and a 2013 University of Maryland Outstanding Woman of Color Award for her lifetime achievements. In 2011-12, she was the college's ADVANCE professor as part of the larger UMD ADVANCE Program, which supports women and underrepresented minority faculty at the university.
Zambrana earned her doctorate in sociology from Boston University.
Monique "Nicky" Everette has been promoted to assistant dean for marketing and communications in the college, effective July 1, 2018.
Everette served as the college's first director of communications from 2008 until 2012, then director of marketing and communications from 2012 until her promotion to assistant dean. As director, she developed and refined the college's messaging, led planning and promotion for major events featuring public icons like the 14th Dalai Lama and intellectuals including Noam Chomsky and Angela Davis, and has overseen the development of the college's web transformation project.
In her new role she will serve as the college's chief marketing and communications officer responsible for developing and implementing an integrated marketing and communications program for all units, including the creative and performing arts, that helps advance the college's strategic plan. Her work will help recruit students; promote and support college departments, centers and programs; and help keep alumni and donors connected and excited through a variety of audience-focused communications. She will lead a team of some 20 marketing and communications staff across the college responsible for raising the arts and humanities profile on campus, nationally and internationally.
Everette holds a master of science in communication management as well as two graduate certificates, one in leadership and management and another in strategic PR and integrated communications, all from Towson University.
Additional Leadership Announcements
Shawn Parry-Giles' appointment has been extended as chair of the Department of Communication.
Meredith Gill has returned from sabbatical and remains chair of the Department of Art History and Archaeology.  
Daryle Williams has been appointed to a second term as associate dean for faculty affairs.
Please join me in congratulating our new leaders in the College of Arts and Humanities. I would also like to take this opportunity to offer my warm thanks to Anthony Colantuono, former interim chair of the Department of Art History and Archaeology, Carol Stabile, former chair of the Department of Women's Studies, and David Ellis, former executive director of the NFLC.