2020 Dean's Scholars Awards Recipients
December 17, 2020 College of Arts and Humanities | Communication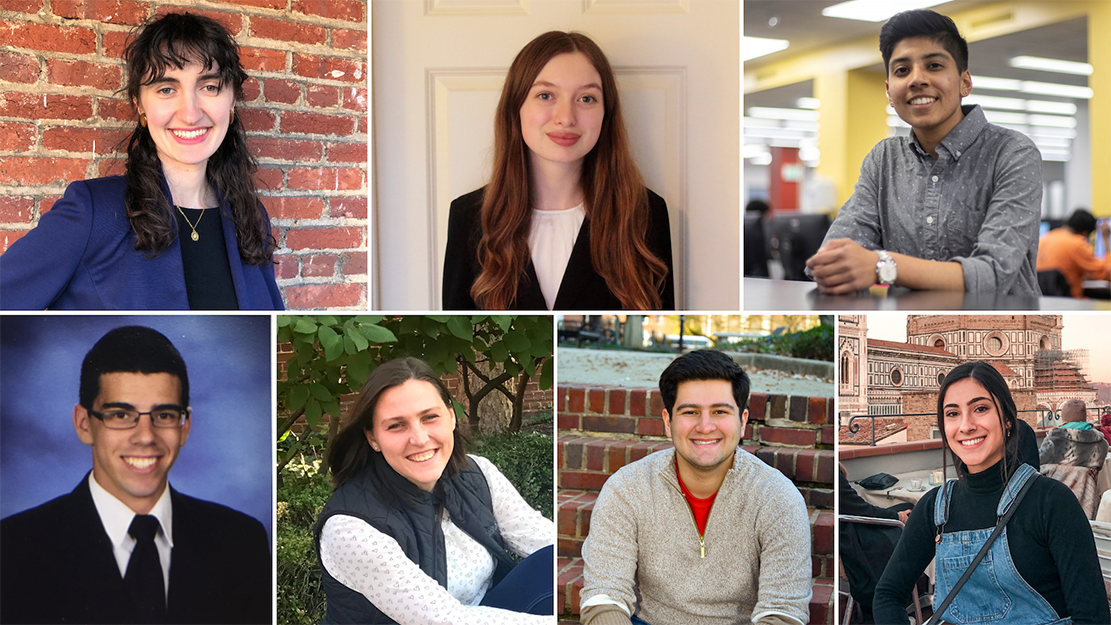 ARHU students celebrated for academic excellence.
By ARHU Staff
Congratulations to the College of Arts and Humanities 2020 Dean's Scholars Awards recipients. The following students are recognized for their academic excellence and scholarship.
Arundel Mills Scholarship
Amelia Yasuda, English and theatre
Catherine Mackin Memorial Scholarship
Aimee Dastin-van Rijn, theatre | economics
Maya Lee, studio art
Nicole Panebianco, theatre | psychology
Madison Wells-James, film | journalism
Catherine Vuozzo Scholarship
Ashley Beckles, Spanish
Dean's Freshman Scholarship
Isabella Baker, English
Elaine Berger, Jewish studies
Sophia D'Alonzo, communication
Evan Finnessy, Russian language and literature | Arabic studies
Jaiden Hanley, dance
David Kiesnowski, Arabic studies
Vienne Ladoulis-Urban, communication
Louis Messercola, communication
Momoko Oishi, English
Alexandra Rogan, communication
Dean's Fund for Students in the Arts
Maya Lee, studio art
Matthew Ober, music
Dean's Senior Scholars
Elissa Dallimore, Arabic studies | English
Chloe Dinman, American studies | public policy
Marian Geiger, women's studies
Jacob Glassman, philosophy | psychology
Siri Neerchal, history | mathematics
Sandra Roper, Germanic studies | English
Philippos Sourvinos, theatre | government and politics
Heyward G. Hill Memorial Scholarship
Erin Auteri, Russian language and literature| Central European, Russian & Eurasian studies| Persian studies
Hugh F. and Glen Hannah Cole Financial Aid Scholarship
Aliya Daniels, communication
Safiyyah Ghori, English
Sumayyah Ghori, English | psychology
Emmanuel Harley, communication
Wendashia Jones, communication
Nabila Prasetiawan, philosophy, politics and economics | women's studies
Sandra Roper, English | Germanic studies
Beverly Val-Addo, history
James F. Harris Arts and Humanities Visionary Scholarship
Gabrielle Gilbert, music
Matthew Herskovitz, English | government and politics
Stringer Foundation Performing Arts Scholarship
Viola Costen, dance | theatre
Selia Myers, music
Devon Rafanelli, music education | music
Image features Dean's Senior Scholars (top row, left to right): Marian Geiger, Elissa Dallimore and Siri Neerchal (bottom row, left to right): Jacob Glassman, Sandra Roper, Philippos Sourvinos and Chloe Dinman.